Got Milk?


My name is Jamilia Jefferson & my boobs is leaking all over the damn floor!!!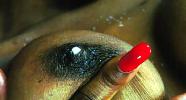 Stop back next week to see me squirt another white boy.


Visit Crew Slut!

Jamilia is confused as to who the hell runs the
Zippy & Blamo Adult Web Ring
Click here for another wonderful site from Zippy & Blamo.