The Archives!

---
December 1998

Submitted 12/22
These pics of Marie were sent in by her ex, who's looking for a little revenge.





The location of Marie remains a mystery.

---

Submitted 12/21/98
Louise claims that we needed some pics of large ladies, so she sent these in herself!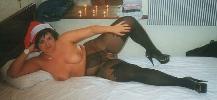 Lousie is from Germany, looks like she enjoyed Oktoberfest!

---

Submitted 12/20/98
Anonymous sent us these dynamite pics of Lady Susan





Lady Susan is believed to reside somewhere in the U.K.

---

Submitted 12/13/98
James sent us these nifty pics of his wife Pauline sunbathing





They live down in Loxahatchee, FL & Love to surf together looking at other amateur couples in action.

---

Submitted 12/13/98
Carlos sent in these splendid pics of his woman Bev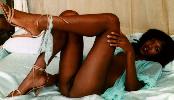 Bev & Carlos live in Brick, NJ where Carlos works at the local WalMart & Bev sells Home Interiors in her spare time.

---

Submitted 12/11/98
Melonie had one her female friends send in this pool pic



She's from Goose Creek, SC & just loves the GameCocks! Way to go, Mel!

---

Submitted 12/10/98
Rick just got a divorce, but Patty forgot to take the old pictures from under the bed :)





Rick told us these were taking at their (well, now her) summer home in Sewickley, PA

---
Return to Submit Your Bitch