We asked you to send in pics of your naked wife/girlfriend/lover,
and our mailbox has been flooded!





Want to show off your significant other, or just get a little revenge?

---
February 1999

Submitted 02/28
This is Bunita, submitted by Ed, whereabouts unknown.



Lookin' good Bunita - Blamo likes them boots...

---

Submitted 02/27
These photos of Pammie were submitted by Overdrive.




Pammie likes to swing (as you can see).

---

Submitted 02/25
Liz, submitted by her husband.






Liz seems to be a bit shy...but she still made the grade.

---

Submitted 02/25
This is SoniaPinKushion, due to her love of piercings.



Her fantasy is to be tied up and shaved by dogs.
Please MAIL her so she'll stop e-mailing me.

---

Submitted 02/22
This is Dann's ex-wife Vicki from Litchfield, CT.






He's really pissed and wants everyone to see her in action.

---

Submitted 02/13
This is someone's wife Sumika.







Sumika comes all the way from Japan, and cooks in the nude.

---

Submitted 02/10
Jackie, someone's ex-bitch who did him wrong.




Jackie sure does look happy though...

---

Submitted 02/09
Remember "Marsha" from January?





Just want to let everyone know how her shaving turned out.

---

Submitted 02/07
This is Sharon from who knows?





Sharon even wants here e-mail posted here

---

Submitted 02/01
This is Barbie contributed by anonymous.





Is she a natural blond?

---

Submitted 02/01
This is Mercedes contributed by her husband.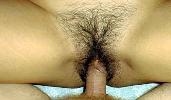 What camerawork.

---


January 1999
December 1998


You too can send us pics of your wife, girlfriend, lover, neighbor, whore, mistress, secretary, anyone!
We would love to help you show someone off, or get revenge.
Just email us the pics & we'll take care of the rest.
Please include any info you'd like posted along with the pics.

*Tips on making the cut & getting listed*
- Send no more than 5 pictures
- All mail received over 300K in size is automatically ignored
- Send pics in JPG format, no BMP's!
- Pics with blocked-out faces just aren't as good.

Submit Your Bitch is just one of the many, many wonderful areas in
Zippy & Blamo's Adult Web Circus
Click here & wonder how in the hell we got pics of Taylor St. Clair naked.