Zed's Dead, Baby
Check Out the Lesbians
(They're Asian, Damnit!)

Zed did once run this page, but as you can tell by the title,
Zed is no longer with us.
But, Zed was one hell of a hound for the Asian lesbo's & left
us all these nice pics - enjoy!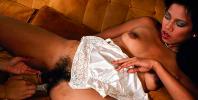 Zed was proud to be part of the Zippy & Blamo Adult Web Ring
Click here for another wonderful site from Zippy & Blamo.